Do you experience chronic body pain or discomfort? Are you still having a hard time moving around? Did you get hurt or injured at work? If your answer is yes, then you might need to see a physical therapist in Tampa. But before looking for physical therapists, you should also familiarize yourself with the basic principles of physical therapy.
In today's blog post, The Right Spinal Clinic aims to help you understand the approach of physical therapy. We will also discuss the different types of physical therapy, as well as its benefits and potential risks.
What is Physical Therapy (PT)?
Physical therapy (PT) or physiotherapy aims to promote or restore an individual's overall health and wellness through several processes, including a thorough physical examination and assessment, diagnosis, prognosis, hands-on therapy, exercise, rehabilitation, and disease prevention.
These physical therapy programs are developed and implemented by physical therapists or physiotherapists. Other aspects of physical therapy treatments include research, consultation, and health administration. PT may also involve a set of tools or equipment to help patients improve mobility or perform the required routine and exercises.
What are the Different Types of Physical Therapy?
Like other medical fields, physical therapy can be divided into different specializations that focus on patients' physical health and wellness. Most types of PT are designed to help injured patients regain their body strength and mobility.
Thanks to technological advancements, physical therapy programs have become more effective. Today, through physical therapy treatments, you can improve your range of movement in no time. Keep in mind, however, that despite all these advancements, the principles of PT remain the same.
Here are the different types of physical therapy:
    1. Neurological Physical Therapy 
As the name implies, this branch of PT focuses on helping patients recover from neurological conditions, such as strokes, Alzheimer's disease, ataxia, and others. Recovery from brain trauma or spinal injuries also requires neurological physical therapy.
The main concern with most neurological conditions is that they are chronic. That means that they are not treatable with simple medication or lifestyle modifications. Doctors usually advise patients with such conditions to visit an experienced physical therapist in Tampa.
    2. Occupational Physical Therapy 
Occupational physical therapy is designed for physical work-related injuries or accidents. In addition to hands-on therapy and exercise routine, it also involves educational sessions to correct posture and lifting techniques.
Additionally, this therapy also focuses on improving the patient's core and upper body strength. When you get hurt or injured at your workplace in Tampa, Florida, consider looking for physical therapy centers that offer worker's compensation care and treatment. Some clinics also treat slip and fall injuries and auto accident injuries.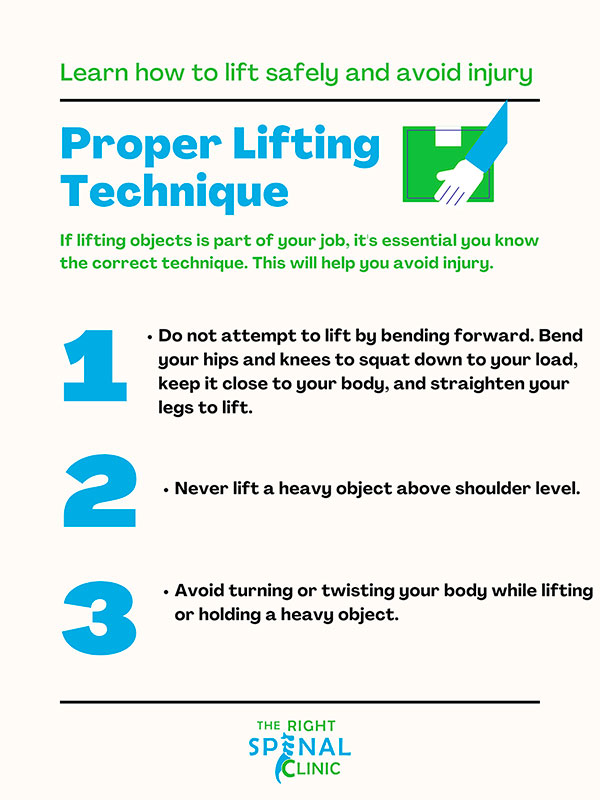 3. Geriatric Physical Therapy 
This therapy is designed to address mobility and movement problems among the elderly, including natural movement and limited mobility due to musculoskeletal conditions. Common health conditions treated under geriatric therapy include:
Osteoporosis
Arthritis
Cancer
Joint replacement
Hip replacement
    4. Pediatric Physical Therapy 
Pediatric physical therapy focuses on infants, toddlers and adolescents dealing with movement or mobility issues. This therapy is vital for the child's physical development. It can help prevent further problems in the future.  Common conditions treated by pediatric therapy include:
Genetic problems
Congenital disabilities
Injuries
Brain or head trauma
Limb disabilities
    5. Rehabilitative Physical Therapy 
Rehabilitative physical therapy services are designed for patients who have undergone major surgeries. It is usually part of the patient's recovery process until he or she gets discharged. However, there are also cases in which patients still need ongoing Tampa physical therapy treatments to regain full mobility and alleviate pain.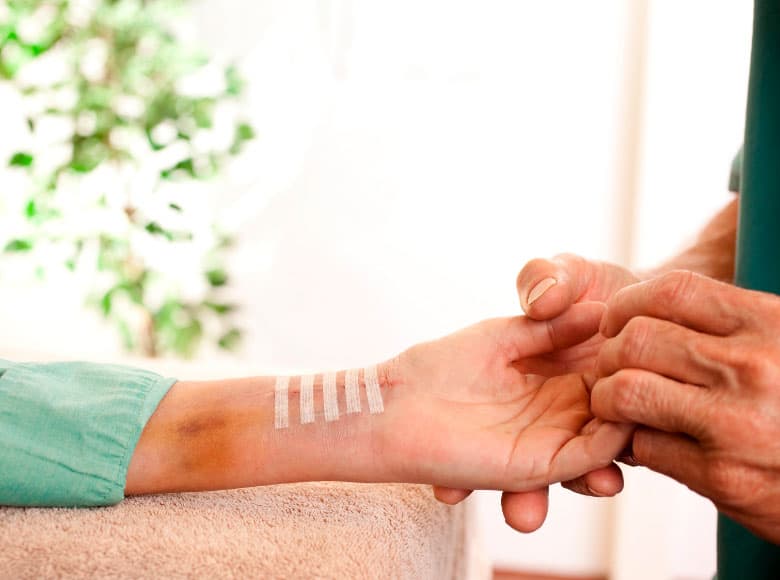 Other types of physical therapy are orthopedic physical therapy, pulmonary and cardiac rehabilitation, wound care therapy, vestibular therapy, decongestive therapy, and pelvic floor rehabilitation.
Physical Therapy Benefits 
Physical therapy can give you numerous benefits, as long as you choose an experienced physical therapist in Tampa.
Physical therapy benefits include the following:
Alleviate pain and minimize the need for prescribed drugs or opioids
Avoid surgery
Improve range of motion and mobility
Recover from physical and mental trauma
Recover from stroke and other health conditions
Prevent slip and fall
Improve balance
Manage age-related mobility problems
What are the Potential Risks or Complications? 
Physical therapy treatments are usually safe. You just need to look for reputable physical therapy centers in Tampa. Always check the credentials of their physical therapists and specialists, so you can gauge your options.
In addition, keep in mind that patients' experiences and recoveries may vary.  Here are the possible risks or complications you may experience from your first few PT sessions:
Continued pain and discomfort
Minimal improvement
Increased heart rate and blood pressure
Your metabolism may increase, as well
Fall or accidents during the exercises
Fatigue
If you are getting treatment from reputable physical therapy centers, your PT should closely monitor your progress and condition. They need to see how your body responds to the program they created. This ongoing process allows them to make the right adjustments to your PT program.
Physical Therapy Treatments 
Depending on the injuries and the severity of the condition, physical therapy may involve different treatments. Here are some of the proven methods for physical therapy in Tampa Fl:
Exercise
Ultrasound
Traction
Join mobilization
Massage therapy
Heat
Ice
Iontophoresis
Laser or light therapy
Whirlpool
And much more!
Conditions that can be treated by Physical Therapy
Almost everyone can benefit from physical therapy. But here are the common conditions that can be treated by physical therapy:
Sports or workplace injuries
Lymphedema
Muscular dystrophy
Neck and back pain
Limited range of motion
Osteoporosis
Vertigo
Headaches
Carpal tunnel syndrome
Chronic fatigue syndrome
Sprain
Fracture
Joint replacement
Knee ligament injury
Pelvic floor dysfunction
Burns
Respiratory issues
In some cases, your treatment program may also include chiropractic care, which is also a proven method for reducing pain.
The Right Spinal Clinic: Reliable Tampa Physical Therapy Services 
The Right Spinal Clinic is one of the best physical therapy centers in Tampa, Florida. We provide a full range of physical therapy services. Over the years, we have invested in the most advanced medical tools and equipment to help our patients successfully recover in no time!
We have a team of experienced physical therapists and physicians that work together to create a program that suits your specific goals and conditions. Here at The Right Spinal Clinic, we truly value your long-term recovery. Allow our team of medical professionals to keep track of your condition and progress to ensure a safe and successful recovery.
Our process usually includes a physical examination, goal setting, assessment plan development, program implementation, results assessment, aftercare, and counseling.
Are you ready to get your life back? Visit The Right Spinal Clinic today! For inquiries, you can call us at (813) 392-2164. Schedule an appointment now! We also accept walk-ins with no waiting time!