Many people today choose chiropractic treatment for managing back pain and other health concerns. According to reports, approximately 22 Americans visit chiropractors every year. About 35 percent of them are seeking relief from back pain due to various causes, such as auto and workplace accidents, sports injuries, bad posture and muscle strains.
What is Chiropractic Care?
Chiropractic care is a complementary and alternative medicine for various health conditions, including chronic low back pain, acute low back pain, neck pain, shoulder pain, disc pain. migraines and other minor injuries. Tampa chiropractic professionals use spinal manipulation and mobilization to achieve the best results. The objective is to restore proper alignment of the body.
Chiropractors believe that a properly aligned body and a healthy posture can promote natural healing and restore mobility and functions. While chiropractic treatment is mainly used as a pain relief for muscles, joints, ligaments, tendons, tissues and pinched nerves. Many doctors also recommend chiropractic care as part of their treatment program for their patients.
What are Chiropractors?
Chiropractors are highly trained health care professionals who specialize in diagnosing and treating neuromuscular disorders. Take note that chiropractors are not medical doctors-- that's why they do not hold an M.D. However, they graduate with a chiropractic degree, so they hold a doctor of chiropractic or D.C.
What Does Chiropractic Treatment for Chronic Low Back Pain Involve?
Chiropractic treatments may vary from patient to patient. During your first visit, a chiropractor will perform a physical examination and review your medical history. In most cases, your chiropractor may also require lab tests like urinalysis, blood tests, x-rays and MRI. This is to determine the actual root cause of your chronic low back pain or other symptoms. From there, they can now develop the best treatment plan for their patients.
Spinal Manipulation
Chiropractic treatments may involve one or more manual adjustments, depending on the injury and severity of the condition. Spinal manipulation is a hands-on technique used by a chiropractic doctor. Within the process, the doctor needs to manipulate the joints, using a controlled and sudden force to correct the nerve alignment and improve the range of motion.
Alternative Treatments for Back Pain
In addition to spinal manipulation or spinal manipulative therapy, your chiropractic treatment plan may also include nutritional counseling, exercise or rehabilitation and lifestyle modification. Sometimes, your doctor may also recommend physical therapy. The overall goal of chiropractic care does not only focus on pain treatment but also includes the restoration of function and prevention of injury.
What are the Benefits of Chiropractic Care?
From pain relief to restoring range of motion, there are several benefits you can get from chiropractic care. Let's find out why many people today visit a chiropractor:
Improves Neck Pain
Like low back pain, neck pain is very common these days. This usually happens due to prolonged sitting and bad posture. Chiropractic care can help alleviate your pain and discomfort by realigning your spine and easing tension in your neck muscles.
Reduces Reliance on Harmful Pain Relievers
More often than not, your doctor may prescribe an opioid pain reliever to help you manage your discomfort. Chiropractic care is a holistic approach for chronic pain. It promotes pain relief without relying on prescribed drugs.
Relieves Back Pain
Chiropractic treatments can be good alternative medicine to more invasive treatments, such as surgery and injection for treating chronic pain and low back pain. Many health experts today encourage people who experience back pain to first seek holistic treatments before taking medications.
Other treatment options for low back pain include acupuncture, meditation, yoga, tai chi, acupuncture,  massage therapy, physical therapy and low impact exercise.
May Help Manage Osteoarthritis Symptoms
A licensed chiropractor may help reduce osteoarthritis symptoms by performing spinal manipulation therapy.
More Affordable Treatment for Chronic Low Back Pain
Chiropractic care or spinal manipulation is more affordable than other treatments for low back pain and musculoskeletal pain.
May Help Improve Posture
A licensed chiropractor can help correct poor posture through manual manipulation and lifestyle counseling.
May Help Boost Athletic Performance
Spinal manipulation may potentially boost athletic performance by reducing pain and discomfort and improving mobility. Today, many professional athletes visit a chiropractor to stay in shape.
Chiropractic Risk Factors
Overall, chiropractic care or spinal manipulation is a safe procedure as long as it is performed by a licensed chiropractor. Serious complications due to chiropractic treatment or spinal manipulation are very rare, but may include the following:
Worsening of pinched nerves in the lumbar spine
Worsening of disc herniation
A certain type  of stroke during spine or neck manipulation
It is also important to consult your doctor before getting chiropractic treatment. Chiropractors may also work with physical therapists to create an individualized treatment plan for their patients.
When to See a Chiropractor in Tampa Fl?
Visiting a chiropractor can help improve your overall health and wellness. Whether you are experiencing back pain or you want to improve your quality of life, experienced Tampa Fl chiropractors can help you. While chiropractors specialize in spine health, they can also help you in other aspects of life.
Our patients in The Right Spinal Clinic commonly visit our chiropractor in Tampa Fl to help them with:
Back pain (low back pain)
Pinched nerve
Neck pain (whiplash, stiff neck)
Sciatica
Muscle strains or muscle spasm
Injuries
Arthritis
How to Prepare
There are no specific preparations when visiting a chiropractor. However, it is still advisable to consult your physician, especially if you have underlying medical conditions.
Chiropractic Examination: What to Expect?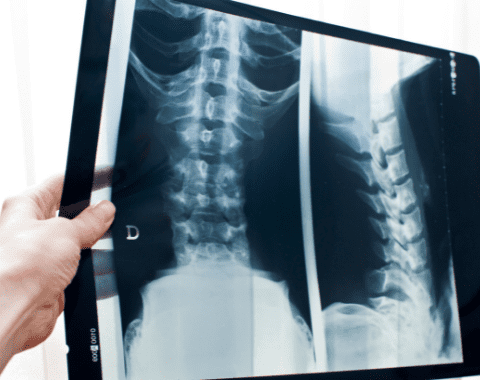 While chiropractors may have their own way to assess their patients, here's what to expect from your chiropractic examination:
Chiropractors need to conduct a thorough assessment. Here, they may use various manipulative and physiological therapeutics. In addition to medical history, they will check your vital signs (body temperature, blood pressure, pulse rate, etc.)
Chiropractors also focus on examining your spinal curves for visible health indicators.
Many chiropractors use specialized tools to help them develop a patient-centered treatment program.
Many chiropractors also perform thorough orthopedic exams to detect other conditions related to the spine, bones, ligaments, nerves, joints and tissues.
Some chiropractors also conduct neurological examinations to evaluate motor and sensory functions. Here, the doctor needs to check your reflexes and numbness.
Chiropractic Techniques for Back Pain or Lower Back Pain
A chiropractor may use various methods to treat your back pain. Here are the other techniques that can be helpful for your back pain or other conditions:
Manipulation therapy and mobilization
Manual therapy
Soft tissues therapy
Electrical stimulation
Deep tissue massage
Therapeutic ultrasound
Lifestyle counseling
Exercise and Chiropractic Therapy
If you are experiencing more pain, there are certain exercises that can be performed before or after spinal manipulations. Good chiropractic care encourages physicians, chiropractors and a qualified physical therapist to work collaboratively to identify which exercises can be helpful for your goal and condition.
In addition to spinal manipulation or manual therapies, a chiropractor may also recommend cardiovascular and strengthening exercises to help relieve and prevent back pain or lower back pain.
Types of Exercises for Lower Back Pain
In addition to spinal manipulation and manual therapies, here's a list of exercises for lower back pain that can be included in your chiropractic treatment program:
Bridges
Knee-to-chest stretches
Lower back rotational stretches
Draw-in maneuvers
Pelvic tilts
Lying lateral leg lifts
Cat stretches
Seated lower back stretches
Partial curls
Performing these exercises can help reduce and prevent back pain or lower back pain. Keep in mind that inactivity or a lack of exercise can also significantly affect your spine health. Our health experts at The Right Spinal Clinic specialize in keeping your spine and overall health on track.
How to Find a Reliable Chiropractor in Tampa?
Since chiropractic is a complementary medicine, it is usually referred to by a doctor. However, you don't necessarily need a doctor's referral to visit a chiropractor. When choosing a chiropractor, be sure to check their credentials and work experience. Ask your family and friends for referrals. You can also ask for help from the American Chiropractic Association.
The good thing about chiropractic is that many clinics accept health insurance. You can consult our team to find out if your insurance coverage includes chiropractic care.
Questions you should Ask Your Prospect Chiropractor
Here are questions you should ask a chiropractor so you can easily gauge your options:
What techniques do you practice?
How do you assess your patients and what tools do you use?
How long have you been performing chiropractic adjustment?
Can you provide me with references?
Can I have my recommended treatment plan in writing?
What payment options do you offer?
Do you accept insurance plans?
Do you have a no-waiting policy?
How many sessions do I need to have to see the results?
Will you give me self care tips for prevention?
Do you offer a free consultation?
Other Benefits of Chiropractic: Musculoskeletal and Skin Diseases
Believe it or not, chiropractic treatment may help improve your skin health. It can help treat common musculoskeletal and skin diseases like acne, pimples, eczema and allergies.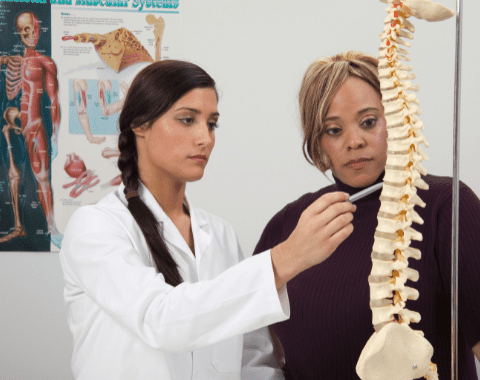 How Spinal Manipulation Can Help Improve Your Skin Health?
The third cervical vertebra is connected to the health and function associated with the face. So when there is a nerve interruption due to a misalignment of the c3, it may lead to common skin problems like pimples, acne or eczema. Since chiropractic treatment or spinal manipulation promotes proper spine alignment, it can help improve your overall skin health.
The Right Spinal Clinic: Chiropractor in Tampa Fl
The Right Spinal Clinic has a well-rounded chiropractic team, led by Dr. Stephen Diamantides. We provide a full range of chiropractic services that will help improve your overall health and wellness. Over the years, we have invested in state-of-the-art tools to provide you with an accurate diagnosis.
In addition tochiropractic adjustment or manipulative and physiological therapeutics, we also offer specialized services, such as Computerized Radiographic Mensuration Analysis (CRMA) and DYNAROM Motion EMG Exam. These innovative tools provide accurate diagnosis and pain conditions, which is crucial in developing a treatment plan for individuals.  Here, your health is our biggest priority!