CRMA stands for Computerized Radiographic Mensuration Analysis. It is a diagnostic tool that serves to determine the precise location and severity of ligament injuries.
Chiropractors often use this tool in their practice. The most common use of CRMA is to detect spinal ligament injuries. There are more than 220 ligaments that comprise the anatomy of the spine. These ligaments often get injured, especially by compression of the spinal discs. This causes back or neck pain, muscle tension, bad posture, and other problems that require chiropractic care.
Chiropractors use CRMA to detect said injuries and have a better understanding of how to treat their patients. Without CRMA, ligament injuries can be difficult to diagnose. Other bio-imaging tools, such as MRI and X-rays are not designed to locate spinal injuries and, in the case of less severe ones, fail to detect them. If not diagnosed soon enough, even mild spinal ligament injuries can cause great health problems to the patient.
Spinal ligament injuries cause back pain that gets worse when you move. Muscle spasms or cramps are also common consequences. The injury can affect your range of movement, prevent you from walking, bending, or standing upright, and promote bad posture. And as we all know, bad posture can cause even more severe health problems.
Spinal ligament injuries can take a long time to heal due to the poor blood supply of the area. That's why it's important to diagnose them and begin treatment as soon as possible to prevent complications. CRMA is the only tool that can accurately detect and locate these injuries.
Another advantage of CRMA for chiropractors is that it helps them provide the patient with a personalized treatment plan. Since they know where exactly and how severe your injury is, they can provide you with the care you need immediately. This improves your recovery speed and prevents further damage to the area. CRMA is also used to monitor the patient's progress.
How Does CRMA Work?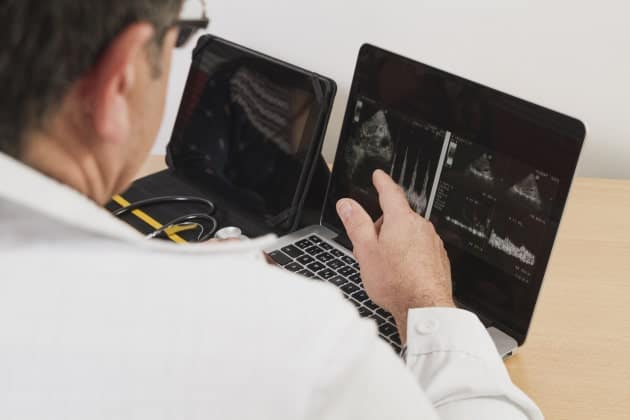 CRMA uses a computer program to compare the patient's spine to that of a normal healthy spine. By examining the difference in angles and distances between the vertebrae, misalignments and injuries can then be detected.
Do I Need To Get a CRMA?
If you have chronic back pains, but X-rays and MRIs are showing nothing, you might need to get a CRMA. Particularly if you have recently suffered from a fall or an accident or if your job features repetitive movements that can hurt your back. You might have a spinal ligament injury that you don't know about yet. These injuries are hard to detect, but if left untreated, it might exacerbate into a much worse condition.
CRMA is approved by the American Medical Association. This means that you can use it as proof of your injuries in court. This is especially useful for insurance cases where actual evidence is very important for you to win your claim.
Experiencing back pains?
Let our professional chiropractor help you. With the use of CRMA, we can give you an accurate diagnosis. This allows us to provide you with the right treatment plan and allows for a faster and safer rehabilitation process.
To know more about our treatments and services, or if you want to schedule an appointment, call us today at (813) 392 2164.