Chiropractic care is a proven alternative treatment for sudden or chronic pain. While this holistic approach is becoming more and more popular in Tampa Bay, Florida, we still recommend doing your research to ensure safe and successful chiropractic sessions.
Before visiting a chiropractic clinic, here are a few reminders to help you make informed decisions and ensure your safety. Read on.
Reminder #1: Do A Background Check 
Before anything else, be sure to check the credentials of your prospective chiropractor. If possible, ask for referrals or check out customer reviews. Chiropractic adjustment requires extensive expertise and experience. So, be sure your Tampa Bay chiropractor is well-experienced.
A reputable chiropractic clinic should always:
Perform a comprehensive assessment
Determine the root cause of your symptoms
Utilize state-of-the-art tools and equipment
Clearly communicate with the patients
At The Right Spinal Clinic, our chiropractors have vast experience in creating individualized treatment programs tailored to fit your specific needs and goals.  They will make sure you understand every procedure and explain to you the pros and cons of each technique, so you can set your expectations.
Reminder #2: Understand The Risk Factors 
Chiropractic is for nearly everyone. Even young children can undergo this procedure. While chiropractic can help you alleviate your pain, there are risk factors you should know. You cannot get chiropractic treatment if:
You have severe osteoporosis, spine cancer or spinal abnormalities
You are experiencing numbness or tingling body sensation (usually arms and legs)
You have stroke or an increased risk of stroke
If you have any of these conditions, be sure to inform your chiropractor on your initial consultation so they can create a specific plan and make modifications for you.
Reminder #3: Chiropractic Care is More Than Just Your Spine 
At The Right Spinal Clinic, we modify our chiropractic and wellness programs to suit your specific condition and goals. Our team is highly trained to treat a wide range of conditions and injuries.
Chiropractic goes beyond spine or back problems. It can help you promote your overall health and wellness and improve quality of life. Other hidden benefits of chiropractic care and treatment include:
Boost immunity
Improve posture
Enhance athletic performance
Better asthma control
Helps manage blood pressure
Helps reduce stress and anxiety
Improved digestion
Easier breathing
Better sleep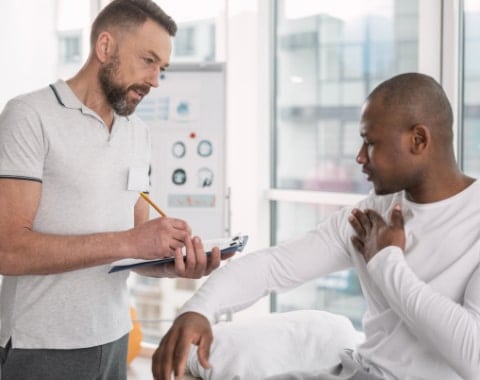 Reminder #4: You Do Not Have to be in Pain To Visit Our Chiropractor
Most of us only visit a chiropractor in Tampa Bay when we are in pain. You can actually include chiropractic care as part of your health and wellness program. It can help prevent injuries and even viral diseases. That's why you should consider going to a chiropractor even if you are not hurt or in pain.
Reminder #5: Chiropractic is a Non-Invasive Holistic Approach
Chiropractic believes in the natural healing process of the body. Chiropractors use the spinal manipulation technique to correct misaligned nerves in your body. Since it is a holistic approach, do not expect your chiropractor to prescribe any medications or pain killers to manage your symptoms.
Reminder #6: Chiropractic Care is Not Just About Adjustments 
Our chiropractic program may involve other techniques or methods depending on your condition. In addition to manipulations and adjustments, other treatments may include heat and ice therapy, relaxation training, deep tissue therapy, exercises, lifestyle and nutrition counseling.
Stay Looking For Ways To Improve Your Life!
If you are still looking for a reliable chiropractic service in the Tampa Bay area, The Right Spinal Clinic is your best choice! You can call us at (813) 392 2164 or click here to schedule an appointment.