Getting involved in a car accident can be very traumatic, particularly when there are severe injuries. Even when bodily harm is not immediately apparent, physical and psychological symptoms may be just below the surface. After a car accident, be sure to seek medical attention even if you think you're not seriously hurt.
Like many other car accident victims, you may also experience delayed symptoms. Soft tissue injuries, back pain, whiplash, and traumatic brain injuries are common after a severe car crash. Some people even experience symptoms of post-traumatic stress disorder.
In today's blog post, we will discuss some of the common delayed shock symptoms after an auto accident injury. What do you need to do? How can you recover from symptoms of shock? Read on.
What are shock symptoms?
Traumatic shock can be fatal if not properly addressed. This condition happens when the body's blood flow suddenly drops due to a traumatic event. In some cases, traumatic shock can lead to severe organ damage or even organ failure.
Delayed Shock Symptoms After Accident
After getting involved or witnessing a car accident, watch out for these common shock symptoms:
Faster pulse than normal
Rapid breathing
Pale, cold, or "clammy" skin
Enlarged pupils
Blue or gray tint to your lips or nails
Dizziness, fainting, nausea, or vomiting
Feeling weaker or more tired than normal
Acting abnormally, such as being more anxious
Headache
Emotional changes
Fatigue or weakness
Nausea and vomiting
Dizziness or lightheadedness
Confusion or difficulty concentrating
Sensitivity to light and sound
Loss of memory (amnesia)
Decreased consciousness
Blurry or double vision
Abdominal pain
Chest pain
Neck pain
Common Car Accident Injuries
Here are common injuries you can get from car accidents:
Traumatic brain injury
Spinal cord injuries
Neck injuries (whiplash)
Soft tissue injuries
Scrapes and cuts
Internal bleeding
Broken bones
Herniated disc
Sciatica
Blood clot
What to Do
The first thing to do is to seek immediate medical attention for yourself and any other injured people. Call 911 or the local authorities for help. While waiting for the rescue team, you can help by:
Try to help the injured person lay down, if possible
Find a way to keep the person's feet elevated for at least 12 inches unless you suspect any injuries to the head, neck, or back. Watch out for broken bones, as well.
Never move an injured person and avoid raising the person's head to prevent aggravating the injury (if there's any)
If the person is vomiting or bleeding in the mouth, help them turn on the side to keep the airways open.
Treat wounds or injuries, if possible
You should only do this when you have a first aid kit.
If you are not comfortable treating wounds or injuries, just wait for the medical attendants to arrive.
Just try to help the injured or wounded person stay calm and avoid unnecessary movements.
Keep the person warm and comfortable.
You can offer them some clean blankets or a coat.
Take note that the victims may still be in emotional shock, so keep reassuring them that help is on the way.
Do not give them any food or beverage.
Follow-up check-ups and treatments.
Encourage them to visit a primary care clinic for a thorough examination and proper medical treatment.
For instance, the doctor may recommend physical therapy for successful recovery.
Look for a primary care clinic that specializes in treating car accident injuries.
Again, keep in mind that some injuries after a car crash can be delayed. So, always check on the victims and make sure they visit a doctor immediately.
In addition, you should also check your health insurance plan coverage. Coordinate with your insurance company about their policies. Consider consulting a personal injury attorney, as well. Having legal counsel can help you with a personal injury lawsuit and get fair compensation, which you can utilize for future medical expenses.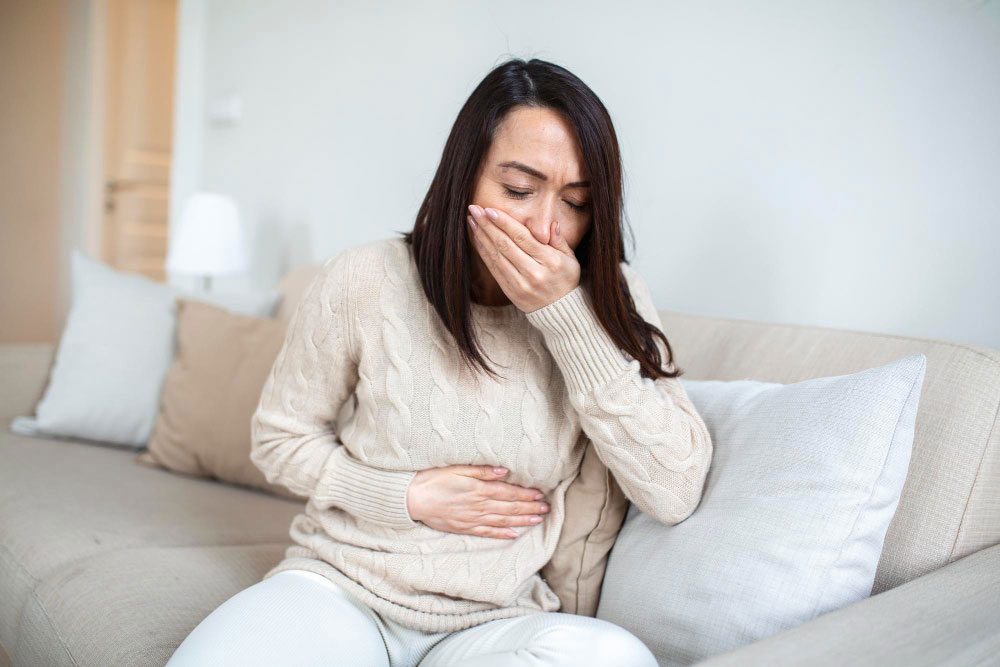 Possible Treatments for Car Accident Delayed Symptoms
Injuries from car accidents require proper care and treatment. Sometimes, these can be life-threatening or can significantly affect your day-to-day life, including work productivity and even your basic routine. The best thing to do to avoid this is to get help as early as possible.
Here are the possible treatments for car accident delayed shock symptoms:
Rest
After a series of tests and treatments, it is vital to get enough rest. Healing and recovery usually take time, especially from a motor vehicle collision. Adequate sleep can help accelerate muscle and bone recovery.
Surgery
Some major car accident injuries may require surgeries. So be prepared for future medical bills.
Physical Therapy
PT is one of the best options for treating car accident injuries. This does not require any surgery or pain medications. PT programs promote the natural healing of your body through manual therapy, therapeutic exercises, and lifestyle modification.
For instance, a physical therapist may also utilize advanced tools to help speed up the recovery process. This includes:
Ultrasound therapy
Electrical stimulation
Vasopnuematic device
Vibration therapy
Benefits of PT programs:
Alleviate pain
Avoid surgery
Increased energy
Improved mobility
Improved balance
Prevent further injuries
Lower medical expenses
Chiropractic
Another holistic approach for treating auto accident injuries is chiropractic care. This involves spinal mobilization and manipulation, which have been proven effective for treating chronic pain, including whiplash.
Benefits of chiropractic:
Reduced inflammation
Pain relief
Restore range of motion
Prevent medical expenses
Accelerate recovery process
Psychological Therapy
As mentioned earlier, car accidents can be traumatic for most people. That's why it is also advisable to get psychological therapy to help victims recover from mental stress.
The Right Spinal Clinic: Car Accident Care & Treatment
The Right Spinal Clinic is one of the most reputable health and wellness clinics in Tampa Fl. We specialize in treating auto accident injuries. Some of the services we provide include primary care and laboratory, physical therapy, and chiropractic treatment.
Here are the reasons why you should visit The Right Spinal Clinic for auto accident injuries:
Qualified Health Experts 
We have a team of primary care doctors, physical therapists, and chiropractors with vast experience treating different types of auto accident injuries.
Advanced Tools 
We invest in the most advanced health and wellness tools to provide our patients with the best care and treatment.
Major Health Insurance Plans 
We accept almost all major health insurance plans. Our team can help you maximize your health insurance benefits. We can also coordinate with your insurance company to know more about your coverage.
Got hurt in a car accident? We're here to help! Call us now at (813) 392-2164 to schedule an appointment.