Primary Care
Primary care plays an essential role in your health and wellness. A regular visit to your primary care doctor in Tampa can help you stay on track with your health and wellness. In this blog post, you will learn more about the role of primary care, as well as routine treatments and their benefits. Read on.
What is Primary Care?
Medical experts define primary care as the provision of consolidated and accessible health care services and treatments administered by clinicians and other healthcare professionals. In simpler terms, primary care is your go-to medical home. Today, Tampa primary care physicians address a large majority of personal health care needs. At The Right Spinal Clinic, we develop different individualized health care programs to help patients stay healthy and recover from their conditions or illnesses.
What is a Primary Care Physician?
Primary care doctors in Tampa have specific specializations. They are also highly trained in performing different health care treatments. Primary care physicians usually focus on providing comprehensive care. That includes addressing chronic or long-term conditions like diabetes. They also specialize in addressing acute problems, including bronchitis, allergic reaction, colds and flu, conjunctivitis, asthma management and more.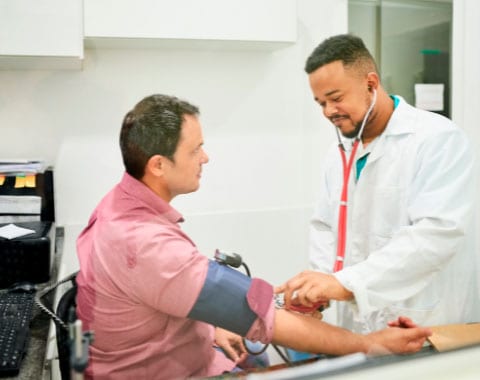 What is Included in Primary Care?
Primary care programs may include treating chronic body pain or addressing psychological and social ailments affecting an individual. Here's what is usually included in primary care treatments and services: 
Medical screenings

Laboratory services 

Consultations

Lifestyle counseling 

Nutrition support

Physical exam
Some primary care clinics in Tampa, FL offer much more comprehensive services. For example, The Right Spinal Clinic has skilled and experienced chiropractors and physical therapists. They can treat or address workplace and auto accident injuries.
They also offer aesthetic services, such as laser hair removal, IV therapy, cryotherapy and medical weight loss. 
Types of Primary Care Providers 
There are different types of primary care providers. So, be sure to check their medical background before visiting their clinic to ensure they can properly address your concerns. Here are the main types of primary care Tampa doctors: 


1. Primary Care Pediatrician 
A pediatrician is a primary care provider who specializes in treating infants, children, adolescents, and sometimes, young adults. New parents need a primary care pediatrician to help ensure the health of their newborn and treat any medical condition the child may have. A pediatrician may also have different specializations, including:
2. Internal Medicine Doctors 
Internal medicine doctors or internists specialize in treating adults, although some internists are trained in both internal medicine and pediatrics. These primary care providers focus on providing diagnosis, treatment and prevention of illness. 
3. Family Medicine Doctors 
Just like internal medicine doctors, family medicine doctors can also help with diagnosis, treatment and prevention. The only difference between the two primary care physicians is that a family medicine doctor can treat both children and adults. 
4. Obstetrician/Gynecologist 
An obstetrician focuses on treating or addressing all aspects/stages of pregnancy care– from preconception to after birth. On the other hand, a gynecologist can treat or address women's health concerns. Therefore, an OB-GYN is a primary care provider, specializing in women's health.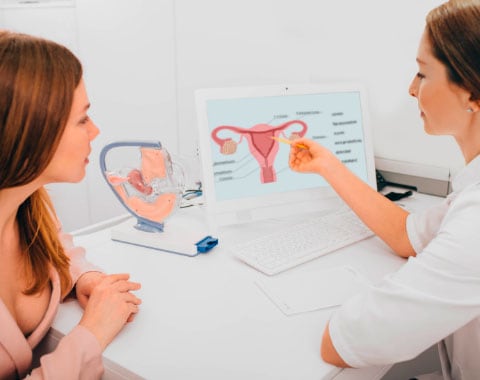 Objectives of Primary Care 
The objective of primary care is to improve the health and wellness of the public by helping them to maximize the healthcare system to their benefit. Primary care programs usually focus on the patient's overall health rather than the illness of a specific organ or disease. 
According to the World Health Organization, these are the several key roles that a primary care institution should carry out: 
Provide the public with wider health coverage 

Prevent social disparities 

Organize different programs to meet the patients' specific needs 

Allow the public to have easy access to the health care system 

Help healthcare professionals and leaders become more efficient 

Promote more engagement and educate the public on the importance of health and wellness 
Benefits of Primary Care 
Primary care can give you several benefits. These programs have helped the Tampa Bay community in many ways. In addition to increased access to health services, here are the benefits you can get from comprehensive primary care: 
Reduced medical costs

Early disease/illness detection 

Health maintenance 

Better communication or care coordination

Convenience 
When Do You Need Primary Care Services? 
Visiting your primary care doctor in Tampa is important to staying healthy. While you can always consult your physician every time you feel sick or experience any symptom, you should also get regular comprehensive check ups even when you don't feel sick. 
Why Choose The Right Spinal Clinic? 
The Right Spinal Clinic is not just your ordinary health care clinic. It is one of the most reputable beauty, health, and wellness centers in Tampa Bay. TRS has a team of highly trained and experienced primary care physicians. We offer comprehensive primary care and laboratory services. 
Here's why you should choose The Right Spinal Clinic: 
Certified and Experienced Physicians 
We are proud to say that we have some of the best doctors and health care professionals in the country. Rest assured, your health is our top priority. 
Advanced Medical Tools & Equipment 
We invest in advanced medical tools and equipment to allow our team to provide you with an accurate assessment and help our patients recover in no time! 
One of the best things about visiting The Right Spinal Clinic is they offer a full range of services. Spine-health is one of our specialties. We have highly skilled and experienced physical therapists and chiropractors in Tampa, always ready to help you get back on track. 
In addition, we also specialize in providing aesthetics services, including laser hair removal, IV therapy, cryotherapy, and medical weight loss. 
Part of our goal is to help individuals maximize their health care system to their benefit. Visit us to learn more about your coverage. 
Looking for primary care doctors in Tampa? The Right Spinal Clinic is your go-to destination. Schedule an appointment now!