PHYSICAL THERAPY TREATMENTS
Recover from injuries and improve the quality of your life with physical therapy treatments. It's not just for people with medical conditions, physical therapy is for anyone who wants to maximize their body's capabilities so they can enjoy more in life.
WOULD YOU LIKE ANY OF THE FOLLOWING?
Alleviate physical pain without relying on medication?
Avoid expensive surgeries?
If you say yes to any of these, then
our PHYSICAL THERAPY treatments IS WHAT YOU NEED.
OUR physical therapy TREATMENTS
Physical therapy treatments aim to ease pain and help you function, move, and live your life better. You will also need it to recover from any physical injury or prevent it from worsening.

At the Right Spinal Clinic, we use only the most advanced technologies and procedures in the physical therapy treatments that we offer. With our professionally-trained staff, you can ensure that you'll get the best therapy to help in restoring function, alleviating pain, preventing disabilities, and overall promoting health and wellness.

Physical Interaction Treatments
Hands On Treatments
Devices & Apparatuses Treatments
Machines On Treatments
Natural Elements Treatments
Nature On Treatments
Support Treatments
Complementary Treatments
Self-Care (ADL)
A training program that aims to improve an individual's ability to perform daily activities such as eating, drinking, functional bathing, grooming, dressing, and toileting. The training includes improving muscle strength, range of motion, flexibility, balance, and endurance.

Click Here To Learn More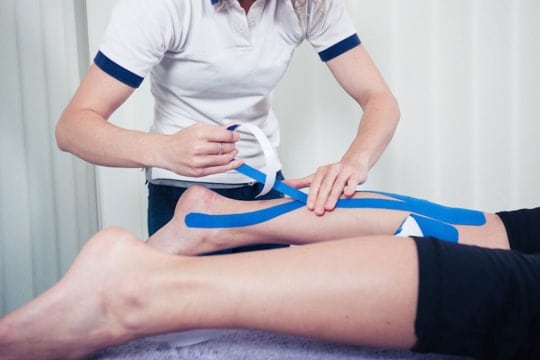 Kinesiology Taping Method
Uses Kinesio Tex Tape to help rehabilitate the neuromuscular system, reduce pain and inflammation, enhance physical performance, prevent injury, promote good circulation and healing. Its ultimate purpose is to aid in returning the body to homeostasis.

Click Here To Learn More